Drum Wood Chipper is a kind of wood processing and size reduction equipment. It is widely used in wood chip production in paper mills, wood-based panel plants and biomass molding fuel plants.
Available material: logs, wood branches, wood panel off cuts, veneers, straws, plant stems, palm EFB, coconuts, etc. Drum Wood Chipper LDBX-218 could be customized as a widended type to deal wide plate shaped materials like wood panels, boards, pallet, too.
Advantages: Larger capacity, low energy consumption; very easy to operate & maintain, long service time, interlock & safety protection.
Specifications:
| | | |
| --- | --- | --- |
| Model | LDBX-218 | LDBX-218 (Widened) |
| Capacity (t/h) | 8-12 | 8-15 |
| Main Motor Power(kw) | 110 | 110 |
| V-Belt Qty (Pcs) | 6 | 6 |
| Roller Diameter | 800 | 800 |
| Flying Blades(pcs) | 3~4 | Hammer 22 PCs |
| Fixed Blades(PCs) | 1 | None |
| Chips Size (mm) | 30-50 | 30-80 |
| V-Belt Qty (Pcs) | 6 | 6 |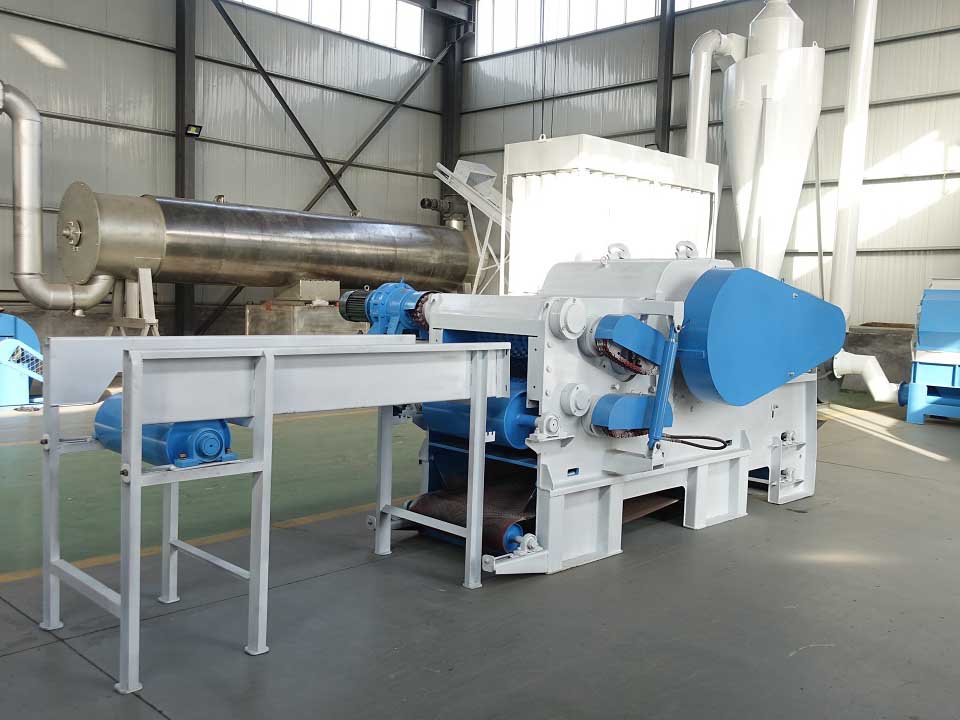 Features:

1. Available for all kinds of wooden materials, including wood logs, braches, wood panel off cuts, wasted veneers, all kinds of logs, coconut shell, etc.
2. Equipped with special blade steel series, specialized in processing materials with high toughness, also very durable with twice lifetime than normal blade steels.
3. Able to produce wood chips with even shapes and size, 30-50 mm chips.
4. Equipped with customized reducer, smooth feeding and non-blocking, easy to operate and maintain, and outstandingly durable.
5. Applying original brand bearings and high precision processed shafts to guarantee the performance.

6. Using frequency conversion speed control to control the material flow;
7. Stable and high capacity is guaranteed when processing any kinds of materials.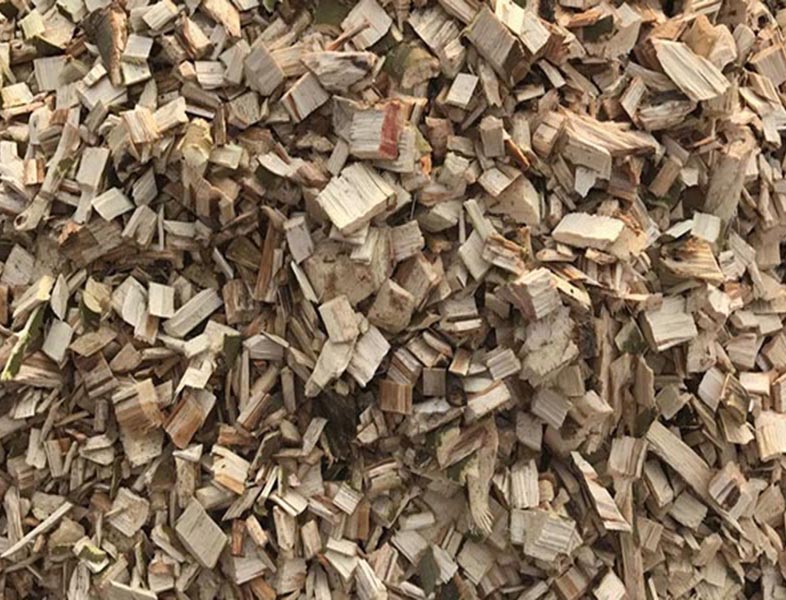 Mechanism:
The drum wood chipper usually uses two sets of tools, a fixed blade (bottom blade) and a spindle flying blade. The tool material is usually manganese steel, chromium-containing tool steel or other special blade steel. The machine base is made of high-strength steel through CNC machining and robot welding and it is the supporting foundation of the whole machine. 2-3 pieces of flying blades are installed on the blade roller, and the flying blade are fixed to the blade roller by pressure blocks with specially manufactured flying blade bolts. According to the different thickness of the raw material to be cut, the upper feeding roller assembly can be raised and lowered within a certain range with the help of a hydraulic system. The discharge port is equipped with a durable alloy steel screen, and the qualified pieces of cutting material fall through the screen holes and will be discharged from the bottom through the discharging belt conveyor, and the material which is too large will be cut in the machine.