MACREAT LD Series High-efficiency Vertical Ring Die Pellet Mill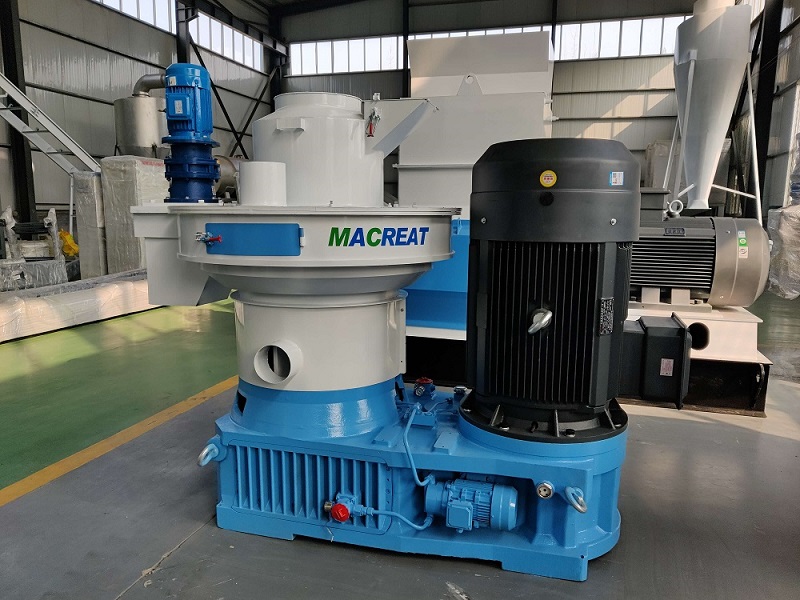 Parameters:
| | |
| --- | --- |
| Model | LD560A |
| Power(kW) | 110+1.5+0.75+0.37 |
| Capacity(tons/hour) | 1-1.5 |
| Pellet diameter(mm) | 6/8/10 |
| Size(mm) | 2300x1350x1950 |
| Weight(ton) | 5.3 |
Material Selection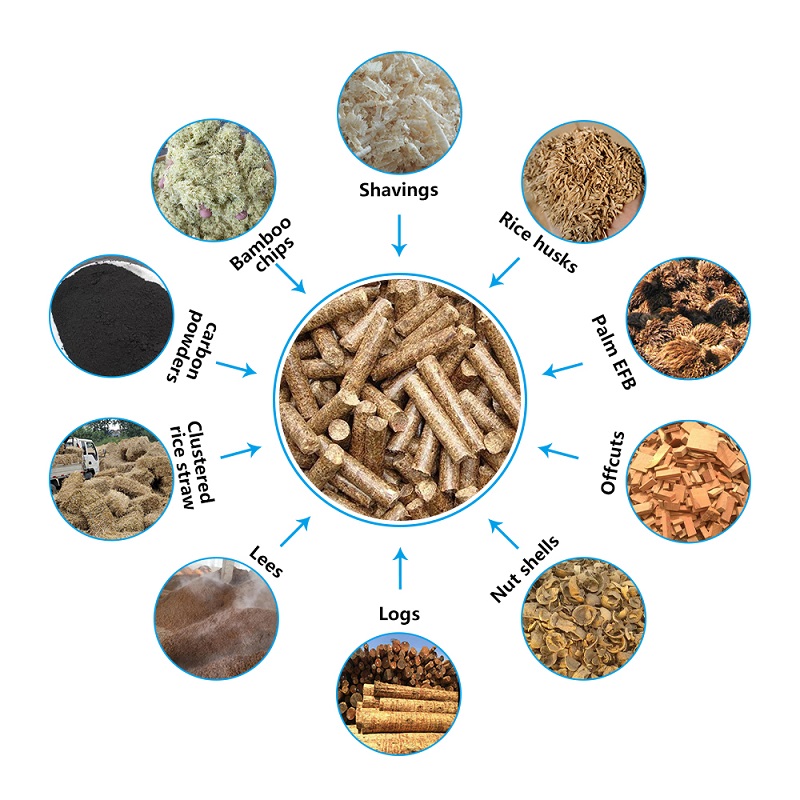 Pellet Procedure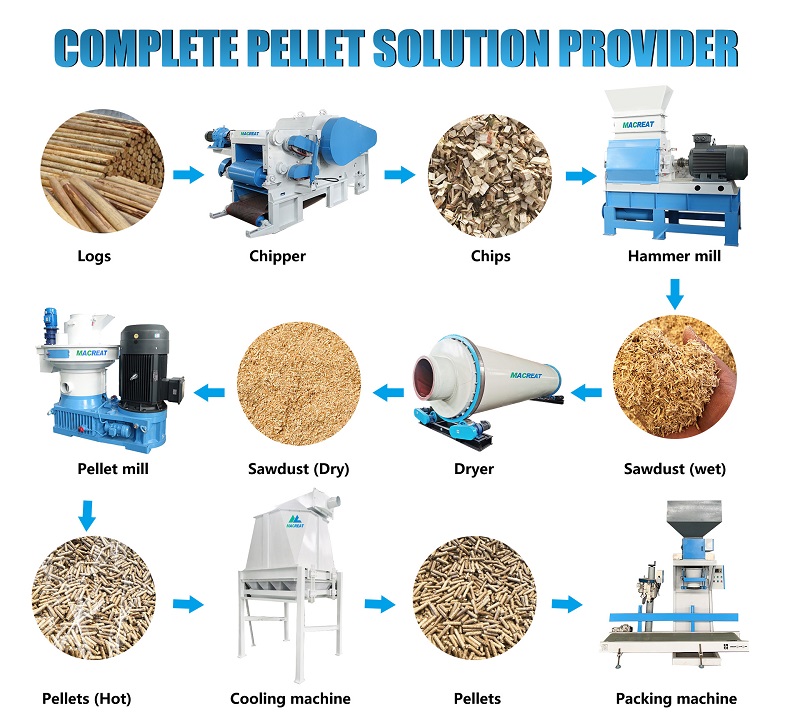 Features:
1.The gearbox adopts independent research and development big gear with 3 level drive. Module increased, gear strengths increased, carring more power and more stable, the service life increased 8-10 times than the traditional reducer, service life greatly increase.
2.Bearing room structure is smaller.
Make the whole structure compact; It guarantee the bearing room, pelleting room working steady. The hollow shaft connect directly with spline shaft in bearing room, guarantee high concentricity, reduce the failure rate of equipment.
3.Ring Die: High wear resistance and high capacity.
It adopt the stainless steel die which use integral carburation. Heat treatment hardness: HRC55-60. The die have a high abrasion performance, strong stability, whose using life is about 800-1000h. The enlarge design of discharge area increase the quantity of effective discharge hole, increasing the capacity, saving cost.
4.Oiling System
Reducer box and the main shaft bearing room adopt the circulating closed industrial gear oil lubrication, which makes the lubrication good effect and so that protect effectively the bearing life. The shaft bearing room is lubricated with gear oil, which greatly reduces the cost of traditional grease lubrication and improve work efficiency.
Working Principle:
The ring die pellet mills were designed at around the 1930's based on the design of ring die. The basic pelleting principle of the ring die pellet mill is a simple operation where feed mass is distributed over the inner surface of a rotating, perforated die ahead of each roll, which compress the feed mass and compress it into the die holes to form pellets.